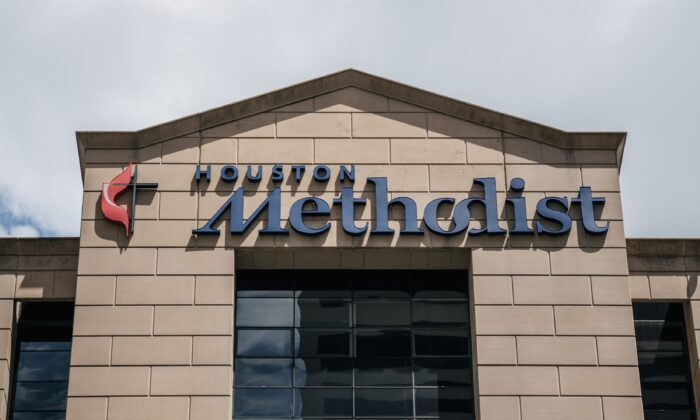 The Epoch Times
A group of former and current workers at a hospital system in Texas on Monday appealed a judge's ruling two days prior that dismissed their vaccine mandate lawsuit. The plaintiffs, who sued the Houston Methodist Hospital system, appealed the ruling to the U.S. Court of Appeals for the Fifth Circuit.
Over 100 former and current employees filed the lawsuit last month, arguing that their employer mandating they get the vaccine as a condition of continued employment amounted to an attempt to force participation in an experimental vaccine trial. The three COVID-19 vaccines authorized for emergency use in the United States have not received approval from drug regulators.
U.S. District Judge Lynn Hughes on June 12 dismissed the lawsuit, asserting the vaccines are not experimental or dangerous. Hughes, a Reagan appointee, also ruled that receiving a vaccine would not be an illegal act, so termination for refusing to get a jab would not be a wrongful termination.
READ FULL ARTICLE HERE > https://www.theepochtimes.com/hospital-workers-appeal-ruling-that-dismissed-vaccine-mandate-lawsuit_3858193.html