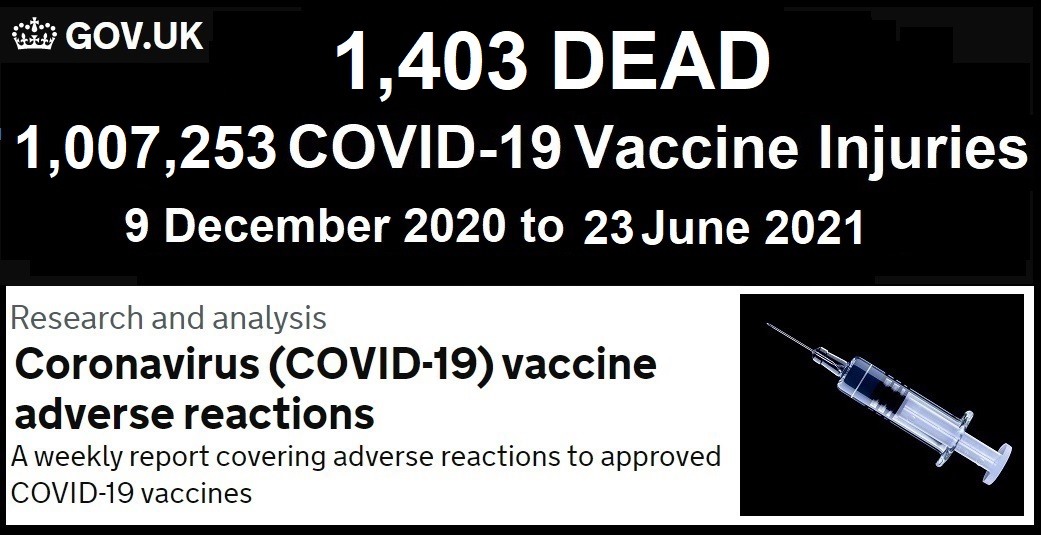 Health Impact News
The UK Government's reporting system for COVID vaccine adverse reactions from the Medicines and Healthcare products Regulatory Agency released their latest report today, July 1, 2021.
The report covers data collected from December 9, 2020, through June 23, 2021, for the three experimental COVID "vaccines" currently in use in the U.K. from Pfizer, AstraZeneca, and Moderna.
They report a total of 1,403 deaths and 1,007,253 injuries recorded following the experimental COVID injections.
READ FULL ARTICLE HERE > https://healthimpactnews.com/2021/1007253-injuries-1403-dead-in-the-uk-following-covid-19-injections-according-to-uk-government/